Membership & Governance
To see a list of our members and their expertise click here.
The Director
Donald L. Smith (Ph.D)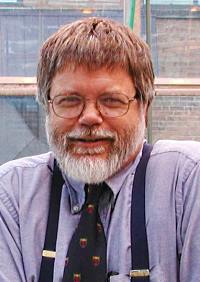 Dr. Donald L. Smith is a well-known researcher and one of the leading experts in the field of plant-microbial interaction. He is the director of the McGill Network for Innovation in Biofuels and Bioproducts (McNIBB). He also currently leads the NSERC funded ($1.2 million per year) Green Crop Network (www.greencropnetwork.com) on crops and climate change, including work on biofuels.
 Throughout his research career, work on nitrogen fixation has been a consistent theme, beginning with an undergraduate research project on cyanobacteria in 1974.  Current work in this area includes signaling between symbiotic partners during establishment of the legume-rhizobia symbiosis.
During his 22 years at McGill (www.mcgill.ca/plant/faculty/smith/), 51 graduate students have worked under his direct supervision, 30 Ph.D. and 21 M.Sc.  These have worked largely in production and physiology of crop plants, more recently with an emphasis on plant-microbe interactions.  The following crops have been investigated in one capacity or another: soybean, corn, barley, wheat, lupin, alfalfa, pea, bean, lentil, cowpea, sorghum, pearl millet, alfalfa, clover.  The areas of research investigation are as follows: nitrogen metabolism, nitrogen fixation, root zone temperature stress and nodule development, development of methods for injection of metabolites into developing plants, barley production, use of plant growth regulators, intercropping, the dynamics of inter-plant competition, plant-microbe signaling, plants and climate change and biofuel crops.  He is involved in the physiological responses of crop plants to increasing atmospheric CO2 levels and to climate change. 
Altogether this research activity has resulted over 240 publications (from his postgraduate research activities and those of his graduate students), five patents issued and three others applied for, and a spin-off company (Bios Agriculture Inc.).  During his 22 years at McGill, he has been principal investigator on research grants totaling over $10 million, and has been a co-applicant on approximately $2.5 million in other funds.  He has had international collaborations with India, China and Africa. 
Members of the Governing Board
Chair: France Rochette
Manager New Business Development, E.I. DuPont Canada   
Director: Donald L. Smith
Chair of the Department of Plant Science, McGill University
Denis Therien
VP Research, McGill University
Terry McIntyre
Head of Biotechnology Applications, Environment Canada
Ed Hogan
Manager, Thermochemical Conversion, Industrial Innovation Group - Bioenergy, Natural Resource Canada
Joe Cunningham
Industry Canada
Marc Fortin
Assistant Deputy Minister, Agriculture and Agri-Food Canada,
Rick Butts
Science Director, Soil, Water and Air Quality, Agriculture and Agri-Food Canada, Climate Change
Christiane Deslauriers
Science Director, Bio-based Products and Processes Agriculture and Agri-Food Canada 
Michel Lachance
Director of the BioProducts-Innovation Network, Centre québécois de valorisation des biotechnologies (CQVB)
Norman King
Environmental Health Unit, Montreal Public Health Board, City of Montreal
Roger Samson
Executive Director, Resource Efficient Agricultural Production-Canada (REAP Canada)
Florence Junca Adenot
Département d'études urbaines et touristiques, Université du Québec à Montréal (UQAM)
Graduate Student Representative: Keomany Ker
Department of Plant Science, McGill University
Partners
Dupont Canada
Performance Plants Inc.
Agro Energie
Centurion Biofuels
DNA Land Marks (BASF)
Non-Governmental Organizations
McNIBB membership & expertise
McGill University
Our members are involved in a variety of research projects. A list of McNIBB members and their respective expertises can be found here.
Faculty of Agricultural and Environmental Sciences
Department of Animal Science
Bioresource Engineering Department
Department of Food Science
Department of Natural Resource Sciences
Department of Plant Science
Faculty of Arts
Centre for Developing-Area Studies
Department of Economics
Department of Political Sciences
Faculty of Engineering
School of Architecture
Department of Chemical Engineering
Department of Civil Engineering
Department of Mechanical Engineering
School of Urban Planning
Desaultels Faculty of Management
Faculty of Medicine
Department of Epidemiology and Biostatistics
Faculty of Science
Department of Atmospheric and Oceanic Sciences
Department of Biology
Department of Chemistry
McGill School of the Environment
Chris Green, Jim Fyles and Don Smith are all associated with the MSE (these persons are already counted through other categories)
External
Andreas Athienitis
Energy conservation (buildings); Department of Building, Civil and Environmental Engineering, Concordia University
Carole Beaulieu
Industrial fungal enzymes; Department of Biology, University of Sherbrooke
Jean-Pol Dodelet INRS - Energy, Materials and Telecommunications, Université du Québec
Serge Guiot
Environmental Bioengineering, National Research Council Canada
http://www.mcgill.ca/bioeng/adjunct/
Terry McIntyre
Biofuels policy; Environmental Biotechnology Applications Division of the Technology and Industry Branch, Environment Canada
Carlos Miguez
Bioprocessing sector; Bioprocess Sector, National Research Council Canada
http://nrs-micro.mcgill.ca/miguez/index.htm
Adrien Pilon
Industrial Sustainability & Biotechnology; Environment Sector, National Research Council Canada
Art Ragauskas
Innovative sustainable lignocellulosics: School of Chemistry and Biochemistry, Georgia Institute of Technology
Roger Samson
Biomass: REAP Canada
http://www.reap-canada.com
Adrian Tsang
Biomass conversion biochemistry; Arts and Science; Biology Department, Concordia University