Membres et gouvernance
Pour une liste complète des membres, suivez ce lien.
Le Directeur
Donald L. Smith (Ph.D)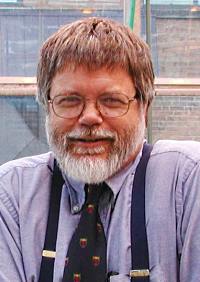 Dr. Donald L. Smith est un chercheur bien connu et un des plus grands experts dans le domaine d'interaction végéto-microbien. Il est le directeur de McNIBB et il mène le groupe Green Crop Network (www.greencropnetwork.com), financé par le CRSNG (1,2 millions de dollars par année), visant à faire avancer la recherche sur les récoltes et les changements climatiques, incluant des avancements sur les biocarburants.
Depuis le début de sa carrière, il a fait plusieurs recherches sur la fixation de l'azote commençant par son projet de recherche au 1er cycle sur la cyanobactérie en 1974. Aujourd'hui, il mène un groupe de recherche qui travaille sur la signalisation entre des partenaires symbiotiques durant l'établissement de la relation symbiose légumes-rhizobium.
Durant ses 22 années à l'Université McGill (www.mcgill.ca/plant/faculty/smith/), 51 étudiants au niveau de la maitrise et du doctorat ont travaillé sous sa supervision (21 maitrises et 30 doctorats). Leurs travaux consistaient dorénavant dans la production et la physiologie des récoltes végétales et, plus récemment, avec l'accent sur l'interaction végéto-bacterienne. Il a travaillé d'une manière ou d'une autre sur : graines de soja, maïs, orge, blé, lupin, luzerne, pois, lentille, sorgho, millet et trèfle. Il a travaillé dans les domaines  de : métabolisme de l'azote, fixation de l'azote, stresses thermiques sur la zone racine et le développement des nodules, optimisation de méthodes pour injecter des métabolites dans les plantes en développement, production d'orge, utilisation des phytohormones, culture intercalaire, dynamismes de la compétition végéto-bacterienne, signalisation végéto-bacterienne, biocarburants et la relation entre les changements climatiques et les plantes. Il travail aussi sur les effets physiologiques des récoltes à l'augmentation de CO2 atmosphérique et les changements climatiques.
Ses recherches ont mené à un total de plus de 240 publications (depuis l'obtention de son diplôme, ainsi que ceux de ses étudiants), 5 brevets publiés (avec 3 autres en route) et une entreprise filiale (Bios Agriculture Inc.). Durant ses 22 années à McGill, il a été le chercheur principal de plus de 10 millions de dollars en recherche et 2,5 millions de dollars obtenus en tant que co-candidat. Il entretient des collaborations internationales avec l'Inde, le Chine et l'Afrique.
Membres du conseil d'administration
Chair: France Rochette
Manager New Business Development, E.I. DuPont Canada   
Director: Donald L. Smith
Chair of the Department of Plant Science, McGill University
Denis Therien
VP Research, McGill University
Terry McIntyre
Head of Biotechnology Applications, Environment Canada
Ed Hogan
Manager, Thermochemical Conversion, Industrial Innovation Group - Bioenergy, Natural Resource Canada
Joe Cunningham
Industry Canada
Marc Fortin
Assistant Deputy Minister, Agriculture and Agri-Food Canada,
Rick Butts
Science Director, Soil, Water and Air Quality, Agriculture and Agri-Food Canada, Climate Change
Christiane Deslauriers
Science Director, Bio-based Products and Processes Agriculture and Agri-Food Canada 
Michel Lachance
Director of the BioProducts-Innovation Network, Centre québécois de valorisation des biotechnologies (CQVB)
Norman King
Environmental Health Unit, Montreal Public Health Board, City of Montreal
Roger Samson
Executive Director, Resource Efficient Agricultural Production-Canada (REAP Canada)
Florence Junca Adenot
Département d'études urbaines et touristiques, Université du Québec à Montréal (UQAM)
Graduate Student Representative: Keomany Ker
Department of Plant Science, McGill University
Partenaires
Dupont Canada
Performance Plants Inc.
Agro Energie
Centurion Biofuels
DNA Land Marks (BASF)
Organisations non-gouvernementales
McNIBB membres et experts
McGill University
Nos membres sont impliqués dans des projets variés. Une liste des membres et des experts se trouve ci-dessous.
Faculté des Science Agriculturales et Environnementales
Department of Animal Science
Bioresource Engineering Department
Department of Food Science
Department of Natural Resource Sciences
Department of Plant Science
Faculté des Arts
Centre for Developing-Area Studies
Department of Economics
Department of Political Sciences
Faculté d'Ingénierie
School of Architecture
Department of Chemical Engineering
Department of Civil Engineering
Department of Mechanical Engineering
School of Urban Planning
Faculté des Gestions Desaultels
Faculté de Médecine
Department of Epidemiology and Biostatistics
Faculté des Sciences
Department of Atmospheric and Oceanic Sciences
Department of Biology
Department of Chemistry
McGill School of the Environment
Chris Green, Jim Fyles and Don Smith are all associated with the MSE (these persons are already counted through other categories)
Externe
Andreas Athienitis
Energy conservation (buildings); Department of Building, Civil and Environmental Engineering, Concordia University
Carole Beaulieu
Industrial fungal enzymes; Department of Biology, University of Sherbrooke
Jean-Pol Dodelet INRS - Energy, Materials and Telecommunications, Université du Québec
Serge Guiot
Environmental Bioengineering, National Research Council Canada
http://www.mcgill.ca/bioeng/adjunct/
Terry McIntyre
Biofuels policy; Environmental Biotechnology Applications Division of the Technology and Industry Branch, Environment Canada
Carlos Miguez
Bioprocessing sector; Bioprocess Sector, National Research Council Canada
http://nrs-micro.mcgill.ca/miguez/index.htm
Adrien Pilon
Industrial Sustainability & Biotechnology; Environment Sector, National Research Council Canada
Art Ragauskas
Innovative sustainable lignocellulosics: School of Chemistry and Biochemistry, Georgia Institute of Technology
Roger Samson
Biomass: REAP Canada
http://www.reap-canada.com
Adrian Tsang
Biomass conversion biochemistry; Arts and Science; Biology Department, Concordia University